Frequently Asked Questions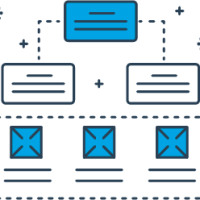 If you need any extra advice or information on a particular service, you can find the information you need below. Or alternatively, feel free to ask a member of the team directly, by calling 01427 809970.
Am I bound to a contract?​
For our 'Do It For You' packages, we have a minimum 3-month term. This is because there is quite a lot of setup work in month 1 and we (us and you!) need to give it time to start generating results. You know what they say... Rome wasn't built in a day!​
Can I switch between packages?​
You can, if it's right for you. You might come to us for some coaching and input (on our Do It Yourself package) but then find you need us to get involved and takeover! Likewise for the reverse scenario. If we have done a great job and got your social to where you want it to be, you can drop down to our Do It For You package and benefit from our monthly input to run the show yourself! ​
How does the Do It For You package work?​
We have an initial meeting where you tell us more about your business and your goals. We will go through the strategy behind your project and develop customer personas. We make a monthly content calendar, created by us and influenced by you. We send you this calendar every month to sign off on, so you are in full control of what is published to your social channels​
How long does a website or landing page take to build?​
We aim to turn our web development projects around in 3 weeks. This depends on the amount of input and communication we get from clients.
Do I own the domain name? ​
Yes. We will buy the domain name for you (if you don't already have one), then transfer ownership to you once the final balance has been paid. ​
What's the difference between a website and a landing page?
Landing pages are for one product/service companies or one-off campaigns to a particular product/service. Websites are for longevity and growth so if you want to develop an online hub for your business with blogs, multiple pages etc then a website is for you ​
What is content marketing?​
It is marketing designed to attract, engage and retain your audience to build relationships with them. It is not for promoting your brand, but it does generate interest which leads to sales​
What are some examples of content marketing?​
Blogs, articles, emails, e-books, videos, webinars, brochures, guides, presentations, demos, infographics and more! ​
Will you understand my business well enough to write my content?​
As part of our Do It For You service, we will work with you to learn everything we need to know about your business and the topic at hand. By doing this we can combine our respective expertise to create on-brand, compelling content for your campaigns​
Why do I need a funnel for my marketing? ​
Without a funnel, all your marketing are just individual elements. They do their job but they are not being used to their full potential. With a funnel, they're synchronised up to compliment one another perfectly to get the most out of your time, effort, resources and money​
Can you help design the funnels?
Yes, definitely! We will be here to guide and advice on our Do It Yourself package and, if we set it up for you on the Do It For You package, we will hand it over to you once completed.​
Are funnels complicated?​
Not at all! They're also not reserved for big companies - anyone can have a funnel in their business. It's just a case of bringing all your marketing into one space that takes someone from being a stranger to your brand to being a loyal customer. Sounds good, doesn't it! ​
What is the best email marketing system to use?​
It totally depends on what goals you want to achieve with your email marketing! We recommend systems such as Mailchimp and Mailerlite as we use them ourselves and can vouch for them. ​
Does sending emails really work? ​
Definitely! They are one of your only owned sources of media that you have full control over - not even social media can compete. You can remain at the forefront of peoples' minds, reengage lost and past customers, follow up abandoned carts for ecommerce sites and much more - the world is your oyster!
Through your eCommerce website, you can offer users the choice of paying between PayPal or Stripe. You will need to have an account already with either of these for us to integrate it into the website ​
Can I have different shipping methods?​
Yes, typically you will see free shipping, varied shipping rates or other, bespoke options. We will go through this together to decide the best based on your needs​
How much input do I need to contribute?​
It depends on the package you go for. With the Monthly package, we combine our marketing expertise with your business knowledge to work together to get the best outcome.​
I am not technical, can you help me understand? ​
Absolutely, we don't over complicate things and explain it all in simple terms. Marketing strategy should be for every business, so we make it as straightforward as possible​
Why go for the Monthly package?​
With the other packages, you have the insight to go and put into practice. But, if you don't know how to, or don't have the time to, then our Monthly package is your best option. Typically clients combine this with another package, such as Social Media Management, at a reduced cost!​