Are you a local supplier or provide a service to a limited area?
Looking to grow the local awareness of your business online?
Local SEO will be the key to your online development.
In this guide, we'll be looking into what local SEO is and how it can be beneficial. A lot of other Local SEO guides we've seen online aren't helpful for micro-businesses or start-ups are they are difficult to understand, so we are going to keep it simple and easy!
What Is Local SEO?
First, we have to understand what local SEO is and how it differs from standard Search Engine Optimisation tactics.
Local SEO is a strategy that local businesses use to improve their visibility in their local area, a business that has a physical store or serves under a limited area needs to make sure they take full advantage of Local SEO to increase their visibility.
The strategies for Local SEO and SEO are similar in aspects, but standard SEO tactics are used for a global reach rather than a reach to your local surroundings.
Some common strategies used in Local SEO are:
Managing your Google Business Profile
Using NAP citations (Name, Address, Phone Number)
Local keyword research and implementation
However, we need to understand where our Local SEO efforts are going to be put.
The Google Map Pack
The Google Map Pack is the term used to describe the "top dog" positions in the local search results for Google.
This also includes where the business is located on a map of the area with other top results identified by a map pin and a tagged business name.
90% of customers looking for a business matching their needs look to the Map Pack first for their choices, so it's key to try and rank for the top local positions.
The Map Pack consists of the top 3 ranking businesses based on your search. (Fun fact, it used to list 5 businesses before they changed it to 3 to suit the increase in mobile searches, making it more user-friendly, making it that little bit harder to appear in the top results.)
The Map Pack on mobile takes up the majority of the screen, so naturally, that's where potential customers tend to gravitate to.
The Map Pack will also include your Google reviews, overall star rating and a brief description of your business. We'll be covering how to set these up in the Google Business Profile section of the guide!
Now ranking in the Map Pack.
Googles Map Pack has its own set of rules that you need to follow to be successful, rather than standard SEO tactics.
Here are a couple of local ranking factors Google considers when ranking businesses:
● Reviews on your Google Business Profile
● Ensuring your NAP Citations are correct
● A healthy social media presence
● Having a mobile-friendly website
● Speedy and responsive website
● Engaging local content (blogs, social posts etc all relevant to your covered area)
We'll go more into detail about these in the guide!
Local Keyword Research
Local keyword research is the procedure of finding keywords that people search for when looking for local services and products.
Using Local keyword research can give you an understanding of what customers search to find businesses like yours in a search engine.
The aim of ranking for these keywords is to appear on higher pages of search engines and list on Google's Map Pack.
So, how do you start your local keyword research?
A good place to start would be to list or brainstorm the services or products that your business provides. Make sure to include in your list any variations in your products and services.
Now that you have an idea of keywords that you would like to research, you can start imputing these into a Keyword Tool. There are many great free and paid options, we recommend SEMrush, Ahrefs Keywords Explorer and Google Search Console.
Now to start researching your keywords!
When you search for a Keyword there will be a huge list of similar Keywords (which can look quite overwhelming at first!) and a couple of different filters along the top bar that gives you more information about the keyword.
The details we want to focus on for now are:
● Volume – The average number of searches for that keyword in a month.
● KD % – This stands for "Keyword Difficulty" which shows you how hard it would be for your website to rank in search engines using these keywords.
● Trend (if you use SEMrush) – This will show you a small graph of the Keyword use and interest over a span of 12 months, good to keep an eye for trends.
Make sure to take note of the keyword details to give yourself a better view of the keyword details and have something to refer back to when you are implementing the Keywords in your website.
The main place you will be using the Keywords is your meta, filler text, headers and titles, make sure that your content still feels natural to read and not cluttered with the Keywords.
You can also use these Keywords in the back-end of your site in the URL and image ALT text.
Local SEO Ranking Factors
Local SEO is an ongoing process and is constantly changing with Google's updates, trends and other global factors, it's best to get a good view of the point your site is performing at the moment.
It's best to perform a Local SEO Audit, instead of making sudden changes and seeing what works and what doesn't.
For this, we suggest getting in touch with a local marketing team like us, drumBEAT Local to help you with a Local SEO Audit, where we can provide you with advice on where to improve.
Typical things you will be looking out for while doing your audit are:
● Analysing your competitors – how your site compares to your competition.
● The performance of your website – checking its speed and mobile compatibility.
● Your Google Business Profile – how it appears in the search engine results.
● Google Search – how Google sees your website and can it retrieve the information it needs from your site.
● Citations – is your information correct in your local business directories?
Google's algorithm looks at certain behavioural signals to also help determine it's results order.
Things like how many times users are clicking on your website after search results and how many times users are using your call to action on your website are all factors Google considers when figuring out which businesses are more relevant to what a user is searching.
Social media plays another factor in Google's algorithm as well, Google pays attention to them.
So creating engaging local content can grow your reach AND get Google's attention. Make posts about local events that you might be taking part in, share your visits to local areas or even share your opinion on local accomplishments. In the end, social media is about being social.
Content on your website should be well written and relevant to keywords that you researched earlier, while those keywords are important to include make sure that those keywords are naturally implemented.
You can use these keywords in your filler text, page titles, headings and meta.
Reviews
Reviews play a factor in how Google ranks your business as it's not just us humans that love a positive review!
It's great to focus on getting good reviews from your customers and doing what you can to resolve any negative reviews, as people like to see the bad reviews and how you handled them, as it's building trust with your business.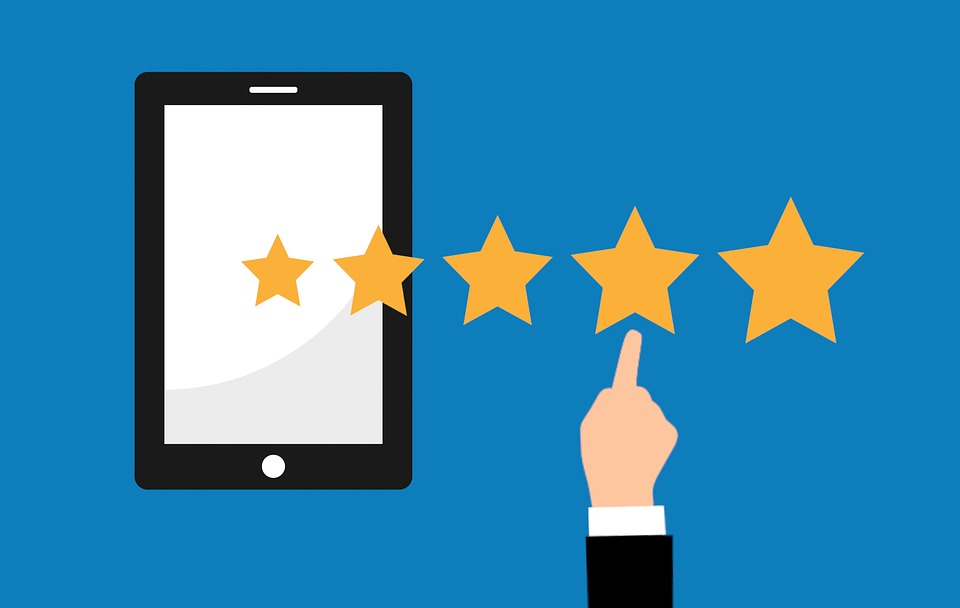 Google takes into account all reviews that it can, whether that be from Google itself, Facebook, Trustpilot, Yelp, etc.
Backlinks
One of the biggest factors of Local SEO that plays a part in how well Google ranks you is Backlinking.
What is Backlinking?
Well, a simple way to remember it is, a conversation between different websites. It's a process that will take some time to develop but is effective for your search rankings.
But some simple and effective ways that you can start building backlinks are:
● Add your website link to your social media accounts.
● Create content like blogs that are relevant and maybe even helpful to people in your industry, that way other businesses will link to your website to share what you've created.
● Contact influential people in your industry to share your content that they would find helpful to them or their audience.
● Target local outlets like the newspaper, a sponsored link to the local football team or even linking through charitable work that you are doing.
● Sharing links on your site to your suppliers and vendors that you use or any other businesses that you are in cooperation with.
You can use tools like SEMrush or Google Search Console to effectively monitor your backlinks as they are important to keep an eye on because if you link to a "toxic" website you will need to remove your associated link as Google can penalise your ranking if you are associated with the site.
But, now you may be asking? What does Google consider a "toxic" website?
It can view a lot of factors as toxic, here's a list of a few:
● The page is found to be spam
● The website leads to an error
● The site is listed as suspicious
● The site runs poorly with slow loading times
● The site is malicious and contains a virus
● A website is a duplicate of another
● A manipulative site that's considered a scam
Thankfully tools like SEMrush and Google Search Console can help you weed out those links that will hurt your rankings, and then it's up to you to contact the sites they have found to remove your link.
These Ranking Factors will help Google start understanding you and your business when figuring out your ranking position.
These factors are essential, yet effective ways that boost your local ranking.
Google Business Profile
What is a Google Business Profile?
Once created it acts as a business listing on Google's platform, allowing you to appear in the map pack and also appear on Google maps.
When viewing a Google business profile you will see a couple of different options that google displays.
There will be call-to-action icons underneath the business name and tabs, these call-to-action icons will normally consist of directions, call, save and share.
Underneath those will be the key points of information about your business which you can choose to include or not:
● Your business address or the area that you cover if you are a travelling service.
● Your business operating hours, which will let the customer know if you are closing or opening soon
● Your contact number
● Your website link
● Google's post function
● A review summary
● A description of your business
● Questions and answers, anyone can ask and answer questions on your business profile
● A gallery of photos that can be uploaded by anyone, if a user that isn't you uploads a photo it cannot be uploaded without your permission if selected
Google Business Profile allows you to interact with your customers when they leave reviews, and messages and engage with your Google posts.
In the reviews section, you'll be able to view all reviews you have and allows you to sort between reviews you have responded to and ones that need a response.
Google posts are social feed-like posts which you can create that can contain text, images and videos. These are mostly used to inform customers of current offers, updates, events and highlight products.
If you decide you'd like to turn the messaging feature on, customers will be able to send you a message at any time and you'll receive notifications of when you receive those messages.
Another handy feature of the Google Business profile is that it has an "Insights" feature that gives you an inside look at how your business profile is doing, by showing you a detailed view of how many visits to your website you've had, How many times users clicked the "request directions" Call to action and how many times users clicked the "call" call to action.
You can incorporate the keywords that you researched into your business description to build SEO as well, make sure that include only relevant keywords to not dilute your rankings.
You can also use your keywords in your review responses, your answers to the Q&A sections and Google posts.
Setting up a Google Business profile is relatively simple to do, all you need to do is head to https://www.google.com/intl/en_uk/business/ and sign up, it will ask you for your business information and will give you a quick tutorial on what different functions will do.
Google's business profile is one of the most effective ways to grow your online presence.
NAP Citations
What is a NAP you may ask? Other than a nice pastime.
It's simple really, it stands for;
Name
Address
Phone Number
So there are two different types of NAP Citations that you can use:
● Structured Citation – typically in a structured format, displayed one underneath another.
● Unstructured Citation – Where your name, address and phone number are mentioned in long-form content. For example, a blog.
You need your NAP to be consistent everywhere that it is stated. Whether that be local directories or your website.
Potential customers are 60% more than likely to not use a business if their contact details are incorrect, as they find them un-trustworthy.
People don't always use Google to find a business or services, they sometimes turn to local directory sites like Yell and specialist directories like Checkatrade, that's why it's handy to get your NAP listed on these websites and the fact that they are normally top for search results for local searches.
A few good directories and sites to get your NAP listed are:
● Google (Google Business Profile)
● Yell
● Facebook
● LinkedIn
● Apple Maps
● Bing Places
● Any specialist directories in your industry
Advanced Tips & Tricks
Once you are familiar with how local SEO works there are a few tips and tricks that will help you improve your Local SEO game that little bit extra.
It might be a given, however, DO NOT FAKE REVIEWS on your Google Business Profile, this can cause Google to lower your rankings drastically and more importantly deter potential customers.
A good idea for your Q&A section on your Google business profile is to ask your own questions that customers would ask and answer them, this helps customers act quicker to use your services than leaving a question and then leaving your page for you to answer.
A few bad reviews here and there are considered natural, the sweet spot is 4.2 – 4.6 stars for your business. Those bad reviews and how you responded to them are great for a potential customer looking to gain trust.
Google Business Profile will show photos that you have uploaded AND photos that other people have taken, so make sure that you upload high-quality images as Google will place them ahead of lower-quality images.
As the use of mobile searching is growing swiftly, so is the use of Voice Searching, your potential customers are more likely to use "long-tail keywords" when asking a voice assistant to search. According to Google, 20% of all Google searches done on mobile are now voice searches, So it's best to start adapting your SEO to fit a more conversational tone. As an example take into account "Who, What, When, Why, Where" questions customers may ask.
You can embed a Google Map into your website, identifying further to Google your location. While in Google maps all you need to do is find your business and click the little burger menu at the top left and then click "Share or embed map" and it will give you code to pop into your website. It's best practice to embed your map into your about section.
The many factors of Local SEO to consider may seem quite overwhelming at first. But hopefully, this guide has given you the information you need to make the start on your Local SEO journey!
If you have any questions on Local SEO or need any help, please feel free to get in touch with us!
drumBEAT Local will be here for you!